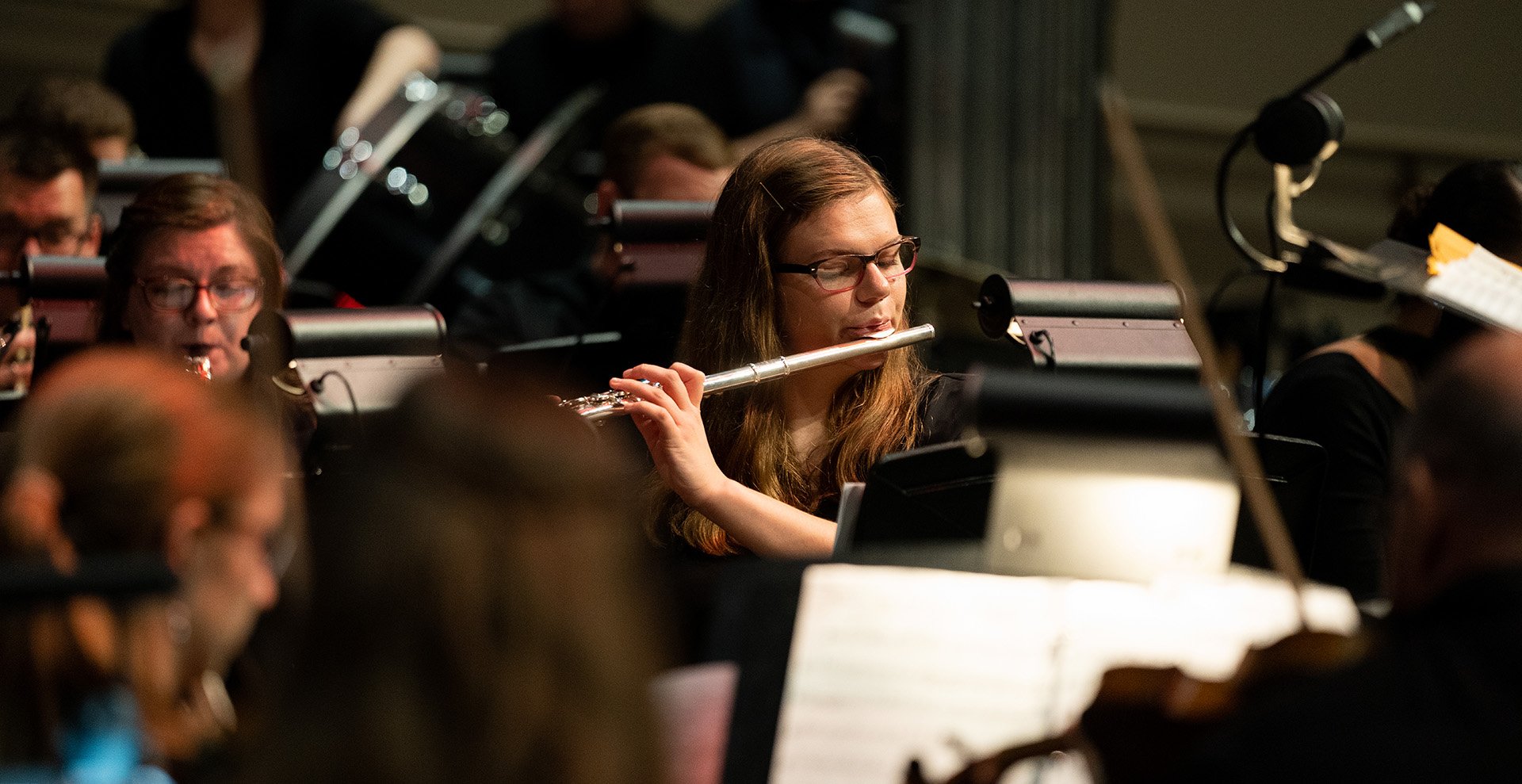 Ohio Christian University Band and Orchestra
The Ohio Christian University Band and Orchestra allows students to grow in their skill with their instrument and gain performance experience through various events.
Audition. For the audition, students must prepare to perform a couple scales and a piece of your choice. You will also be asked to do some sight reading.
Involvement expectations vary per semester at the director's discretion. Minimal expectations include weekly rehearsals and performing at a select number of performance events.
The maximum amount that can be awarded based on a student's band/orchestra audition is $3,000/year. Please keep in mind this is a talent-based audition, and the awarded amount is up to the director's discretion. Students may have the opportunity to increase this amount as a current student in their sophomore, junior or senior year.
Please keep in mind that all performing arts scholarships (drama, band/orchestra, and choir) when paired together increase the total maximum award amount to $4,000/renewable. For example, a student equally gifted in choir and band may receive $2,000 from choir and $2,000 from band resulting in a $4,000 renewable performing arts award.
The student's band/orchestra scholarship is dependent on their ability to participate and meet expectations. Scholarship amounts may be adjusted if expectations are not met.