Are you looking for a music or worship leadership program that will inspire, nurture, and challenge you? If so, Ohio Christian's music and worship leadership programs are just what you are seeking.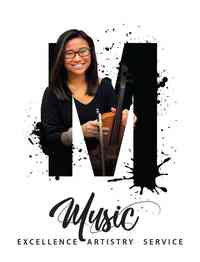 BA in Music & BSEd in Music Education
The Bachelor programs in Music and Music Education will help you deepen your understanding of music while developing your musical performance skills in a positive Christian environment. Upon completion of the Music Education program and the satisfaction of all program requirements, students will be recommended to the Ohio Department of Education for initial licensure. 
What is it like to study Music at OCU?
Excellent Facilities – The Music Department's new home in the Ministry and Performing Arts Center provides access to acoustically favorable performing spaces. Rehearsal rooms are equipped with Steinway-built Boston pianos.
Opportunities to Perform – Students have an abundance of performance opportunities and outlets to develop individual musical gifts. Students in our performance ensembles have interned, performed, and/or ministered in Carnegie Hall, The Brooklyn Tabernacle, Atlanta, Nashville, and Karuizawa and Matsomoto, Japan.
Exceptional Connections and Support – Students experience a supportive academic community.
Qualified – Students enjoy performance and classroom study with experienced musicians who are able to help them grow as a performer.
Focused – Smaller class sizes allow faculty to focus on each students' musical and academic success.
Supportive – OCU and the Music Department remain engaged with students throughout their academic career.
OCU Music majors enjoy a supportive, Christian environment in which to pursue their creative gifts.
Each student develops a collaborative partnership with an academic advisor who is also a music faculty member. Faculty Advisors are committed to helping students stay on track for graduation.
Academic tutors are available for music classes when a student needs additional assistance.
The BA in Worship Leadership
OCU's worship leadership program prepares students to be pastor-musicians, with values and skills for effective leadership in worship ministry. 
What does a Worship degree at OCU look like?
Personal Transformation – Worship leaders need a wide range of skills, from music and technology skills to spiritual discernment and a pastor's heart. To lead others in transformation, worship leaders must be constantly "transformed into the image of Christ." We believe your OCU experience should engage you in spiritual and musical growth. We will help you maximize your gifts for leading other musicians while you care for your congregation.
Pastoral Focus – Our desire is to equip students to lead worship that makes a difference. We believe authentic, Gospel-centered worship is life-changing.
Culture – Our students form a cohort of encouragement for ministry. What you learn from each other, and the encouragement you find among friends. are key parts of your worship major experience.
Opportunities – Our worship students stay busy with ministry through on-campus opportunities, field experiences in area churches, and even employment in area churches during their college years.
Options – Church musicians tend to be multi-talented people. Many musicians have additional gifts that income streams that provide additional ministry and income opportunities. We work closely with other departments to ensure you can develop the gifts you will need during your career. Many of our students complete an additional minor or major in ministry, business, psychology, and human services programs.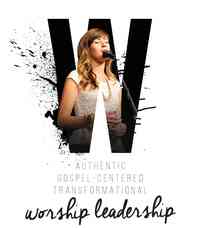 Music and Worship Leadership Degree Programs