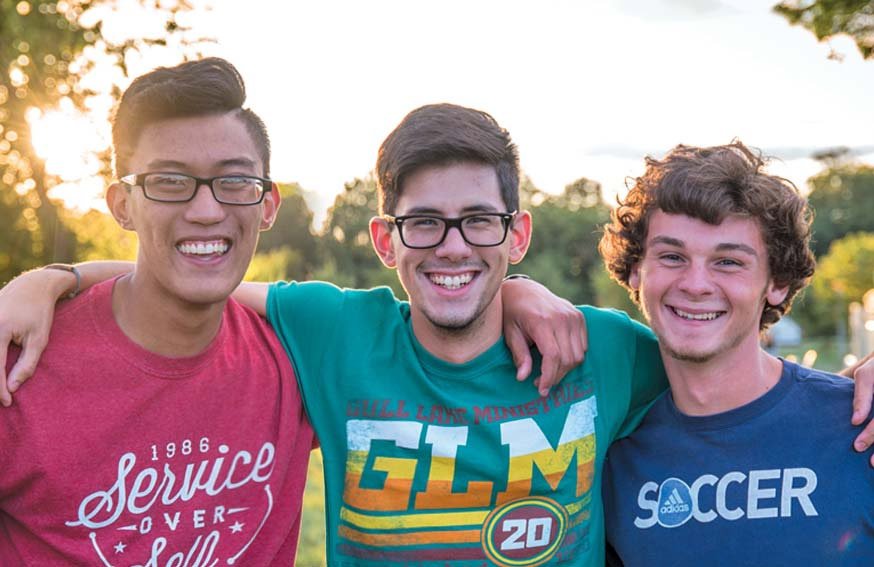 Loan Repayment Assistance Program (LRAP)
A No-Cost OCU Benefit
For Students and Parents
All Traditional Campus Students Qualify
Peace of Mind Concerning Loans
Take advantage of Payback Promise (LRAP)
Get peace of mind today with our Payback Promise program. Benefits kick in after your graduation if a high-paying job is not immediately available. You (and your parents) can qualify to have this tuition repayment assistance available in the future, which helps you today dedicate yourself more fully towards your improvement and graduation. Details apply, please see below.

Payback Promise is a Loan Repayment Assistance Program (LRAP) provided in partnership with Ardeo Education Solutions
Graduates with incomes below $45,000 and their parents (if they have parent PLUS loans) will both receive assistance in repaying their educational loans
Provided at no cost to students and their families
Covers graduates in any major or area of study
Ohio Christian University is the only university in Ohio to offer this type of program
More information can be found at myLRAP.org
How it works:
Accept your award before Move-In Day
Graduate from Ohio Christian University and work over 30 hours a week

Provide a letter of employment or other supporting documents
Make at least minimum wage in your state

Assistance is provided as a quarterly reimbursement after loan payments are made

Covers student loans up to $17,000 an academic year and an aggregated total of $70,000
Covers Federal, Private, and Parent Plus loans
CANNOT repay payments made overseas

Assistance is determined on a sliding scale relative to the graduate's income between $20,000 and $45,000

Graduates with an income under $20,000 could qualify for full (100%) reimbursement on their loan payments
Assistance continues until the graduate's income exceeds $45,000 or the loan is paid off
Parent PLUS loan reimbursements are based on the graduate's income and can be paid directly to the parent

Graduates pursuing graduate school, or a period of international service may pause their eligibility to Payback Promise for up to three years

Graduates will not be penalized for interest accrued on loans deferred during this time
LRAP
Monthly

Reimbursement Estimation Tool*

*This tool is designed to be an interactive visual on how the program works given the varying monthly loan payment and income an individual working in Ohio after graduation. LRAP payments are distributed in quarterly reimbursements but shown above in monthly reimbursements. Maximum payout: $17,000 per year & $70,000 cumulative maximum. Graduates must work over 30 hours a week for at least state-minimum wage to qualify for reimbursement. This tool does not guarantee or predict qualification or exact payback amounts.