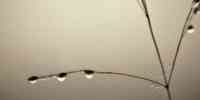 Psalm 121
I will lift up my eyes to the hills--From whence comes my help?
My help comes from the LORD, Who made heaven and earth.
He will not allow your foot to be moved; He who keeps you will not slumber.
Behold, He who keeps Israel shall neither slumber nor sleep.
The LORD is your keeper; the LORD is your shade at your right hand.
The sun shall not strike you by day, nor the moon by night.
The LORD shall preserve you from all evil; He shall preserve your soul.
The LORD shall preserve your going out and your coming in from this time forth, and even forevermore.
There are times in life when no matter how busy you are or how much you feel like you have a grasp on things, God can make it all stop in an instant. Have you ever had that happen to you? As I sit here from my house and work instead of being in my office surrounded by students, staff, and faculty, I am reminded how God can grab out attention in the quiet.
I first learned this lesson in April of 2018. I was enjoying my job, my wife and I had just moved into our second apartment, and we were expecting our first child in two months. The reality is that I was so busy, I had forgotten where I needed to draw strength from. Two weeks of the flu led to the scariest night of my life, as my wife rushed me to the hospital. I wasn't speaking or thinking clearly, I was vomiting, and was nowhere near myself. My one and only seizure I have ever had took place when I got to the hospital.
The days that followed became even scarier. I was told I had two masses on my brain, both of which ended up being operated on.
I lost all feeling in my left arm. I struggled to walk and was forced to a hospital bed and wheelchair. I went on to receive IV medication for months, I couldn't drive, and I couldn't work. My biggest fear was not being able to hold my newborn son in a few short weeks.
---
Our God is with us in the valley
just as much as He is with us on the mountains.
---
As I dealt with all these struggles, God spoke to me more than ever. Or should I say, I listened more than ever. I didn't have the capacity to live the life I had been living, which was always on the run. It was in those weeks and months that I realized I needed to realign everything I did with the one that made it all possible.
By God's grace, I was able to hold my son on June 9th, 2018, and have had very little residual effects since that experience. Despite how difficult those times were, I will always thank God for how He was able to grab my attention amid a valley. Our God is with us in the valley just as much as He is with us on the mountains.
As you sit at home, unable to be in the classroom with friends or on the ballfield with your teammates, use this opportunity as a time to allow God to speak into your life. He always has and always will be there, sometimes it just takes us resting in the quiet to clearly hear what He has for us.