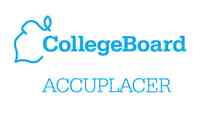 Students who have not taken the ACT or SAT and would like to qualify for regular acceptance into the Trailblazer Academy program, have the option to take our ACCUPLACER placement exam.  This test can be used to fulfill regular acceptance into the program in place of an ACT/SAT.
*Students need to bring a valid I.D.
About the ACCUPLACER
The ACCUPLACER placement is an un-timed, computerized test that assists colleges to evaluate skill levels and place students into appropriate courses.  The ACCUPLACER tests Reading, Writing and Math skills.  A placement score report will be available to the student and includes placement information regarding what courses you should take in order to be successful.
Sample questions are available on the ACCUPLACER website.
For more information and test preparation, please click here.