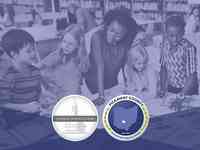 ---
---
How To Reduce Anger, Anxiety, and Avoidance in the Classroom
Saturday, November 5 • 9:00 A.M. - 3:00 P.M.
At Ohio Christian University's Executive Center: Maxwell Center
Hosted by Ohio Christian University's School of Education & Pickaway County ESC
Featuring Bethanie Tucker, Ed.D.
Dr. Tucker will be discussing Emotional Poverty. She has been a professional educator since 1972, serving as a Professor of Education at Averett University in Danville, Virginia. She is also a recognized author and has been an aha! Process, Inc. consultant since 2000. Her published works include Understanding and Engaging Under-Resourced College Students, Reading by Age 5, Readiness Skills and Relationship Building for Early Childhood Education, and Tucker Signing Strategies for Reading.
Every evening on the news, there are multiple stories about violence and anger erupting. Workplace and school violence are increasingly a reality. Using a brain-based approach, this session looks at the underlying causes of anger, anxiety, and violence; how they develop; and the tools that can be used to change those responses. Emotions are processed 200 to 5,000 times faster than thought. To change behavior, the motivation for the behavior must be changed. This session will provide understandings on how that can be used with family, relationships, institutions, and oneself.
Free book if you register by October 19th.
CEUs and Graduate Credit are available.
Lunch provided with an add on fee of $7.95