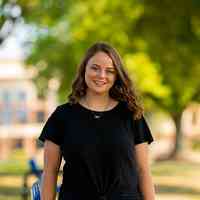 ---
---
Ohio Christian University's Scholars Day is an annual competition for incoming students to the Campus Undergraduate Program. The university will be awarding more than $300,000 in scholarships to the academic competitors this day.
All the scholarships are based on the following criteria:
Academics: Minimum qualification of 22 ACT (or SAT equivalent) and 3.3 GPA
Character, service and leadership activities including a recommendation letter
Interview with the scholarship committee
Only available for new students enrolling in the Undergraduate Campus Program for the Fall 2020 Semester
In addition, each scholarship has certain criteria:
Creative Communities Scholarship: Attend a school with 750 or less students in grades 9-12. (One male and one female will be selected.)
Ohio's Future Scholarship: Students from African, Asian or Hispanic descent. (One male and one female will be selected.)
Homeschool Excellence Scholarship: Students must graduate from a homeschool program and, ideally, attended homeschool for at least 3 years. (One male and one female will be selected.)
Distinguished Trailblazer Scholarship (full tuition): No additional criteria. (One student will be selected.)
The deadline to apply is February 15, 2020. Finalists will be invited to register for the Scholars Day event on February 29 where they will interview with the scholarship committee. Finalists will also hear from a student panel, attend the President's Luncheon, learn about the Honors Program and meet other future Trailblazers. An information session for parents will be held while students are in their interviews. For students interested in performing arts, auditions will be held for Performing Arts Scholarships as well.