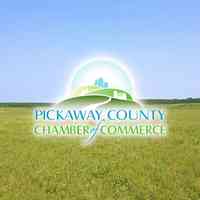 ---
---
The Pickaway County Chamber of Commerce announced the completion of its new office and visitor center on Lancaster Pike in Circleville, marking a major milestone for the organization, the Chamber's members, and the entire Pickaway County community. The new location features an expanded visitor center and office space for the Chamber staff. Located on one of Circleville's primary thoroughfares at 1360 Lancaster Pike, the new office can be found at the Ohio Christian University Business Innovation Center and is more accessible to other Pickaway County communities..
A ribbon-cutting ceremony – with Pickaway County government officials, community leaders, and Chamber board members is scheduled for 1 pm Friday, December 3rd. The opening will also be marked by an Open House community-wide celebration.   
At the event enjoy light refreshments and hear an update of OCUBIC activities and learn about the Center's current entrepreneur and workforce development initiatives. Tour the Robert W. Plaster facility and amenities including the new Chamber office and OCUBIC tenant businesses.
The Pickaway County Chamber of Commerce is the leading advocate for business in Pickaway County, promoting its members and the region's economy, celebrating local culture, and enhancing the community's quality of life. Its mission statement is: "to support, promote and advocate for business by creating value for members." A burgeoning chamber in Ohio, the Pickaway County Chamber of Commerce has more than 250 members, including small businesses, non-profit organizations, independent businesspeople, and civic-minded individuals.