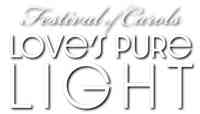 Ohio Christian University is proud to present A Festival of Carols: Love's Pure Light, live and in-person!
Come out an enjoy both classic and new holiday songs that lift the spirits during such a joyous time of the year.
Tickets are free but required.
There are two performances:
Saturday, December 2nd at 6:00pm with a prelude at 5:30pm
Sunday, December 3rd at 3:00pm with a prelude at 2:30pm
in the Ministry & Performing Arts Center on campus in Circleville Ohio.
Reserve your tickets using the buttons below:
If you would like to help us promote the Festival of Carols at your church or in your community, feel free to download the marketing content below.