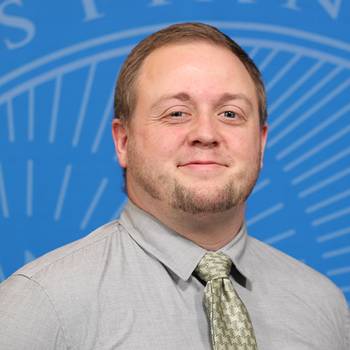 David Holt
Admissions Counselor
---
David Holt
Admissions Counselor
---
Hometown:
Waverly, OH
College Attended:
Ohio Christian University
Major:
Sport Management and Business
Favorite Sports Teams:
Chicago Bulls, Ohio State Men's Basketball
Favorite Food:
Spaghetti
Best Circleville Food:
Anything at the Pumpkin Show!
Fun Fact:
I am a nerdy athlete. I love all things Star Wars but was blessed to be a part of back-to-back national championship basketball teams here at OCU in 2013 and 2014.
OCU Employee Since:
Summer of 2021. I began in the athletic department and moved to admissions in April of 2023.
Hobbies:
Basketball, Spending time with my wife and two children, Volunteering at X Church in Canal Winchester with XKids and XYTH (High School).
Favorite Scripture:
James 4:10 – "Humble yourself before the Lord and He will lift you up."
States: Alaska, California, Hawaii, Idaho, Illinois, Indiana, Iowa, Michigan, Minnesota, Montana, Nebraska, Nevada, North Dakota, Ohio, Oregon, South Dakota, Washington, Wisconsin, Wyoming
Ohio Counties: Allen, Auglaize, Champaign, Clark, Darke, Defiance, Fulton, Greene, Hancock, Hardin, Henry, Logan, Lucas, Madison, Marion, Mercer, Miami, Montgomery, Ottawa, Paulding, Pickaway, Preble, Putnam, Sandusky, Seneca, Shelby, Union, Van Wert, Williams, Wood, Wyandot,