Here at OCU, you have access to four primary accounts. Each one provides you with the tools you need to succeed as a student. This article will give you a basic understanding of these four main OCU accounts. You can access each site by clicking its respective icon on this page.
MyOCU
myOCU.com > https://www.ohiochristian.edu/myocu/
Username and password MyOCU is the central hub for all of your OCU accounts. It is a great page to bookmark so that you can easily and quickly access all of the other sites you need. In myOCU, you can:
Access all of your other OCU sites (quick links in the top right-hand corner)
View pages, forms, contact info, and other various information for each of our departments (left-hand sidebar after you log in)

---
Office 365
Email address and password (if you have not already logged in) Office 365 gives you access to a variety of tools. In this account, you can:

---
Brightspace
Email address and password (if you have not already logged in) Your Brightspace account is where you can access your courses.
View syllabi and student guides
Submit papers and assignments
Participate in discussion forums
View assignment-specific grades
Take tests
Contact your professor
Note: New courses are added on the day they begin, at the very latest. If you're still not seeing your next class in Brightspace on the day it starts, reach out to Blazertech for help.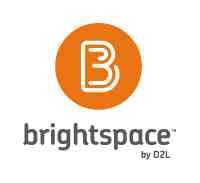 ---
Sonis
Username and password (for accessing Sonis as a former student, click here)
Sonis is our student information portal. Below is a brief overview of each function in Sonis.
General

Home: View and complete course evaluations.
Bio: View the contact information on file for you and your final grades
1098-T: Access and download your 1098-T form
Update Bio: Update your street address and phone numbers

Will also update address information for Tree of Life book delivery

Financial

Billing: View your billing information and make a payment

Academics

Attendance: View your course attendance records
Degree Audit: View your degree audit to see your progress towards graduation and what you still need to complete.
Schedule: View your course schedule

Forms: View your Intent to Graduate form and FERPA Consent form
Books & Address: Confirm your shipping and billing address for books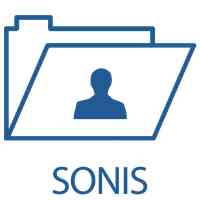 ---
Note: Office 365 and Brightspace use the same login service. If you log into one of them, you are automatically logged into the other. For example, if you log into Office 365 and click on the link to Brightspace, you will automatically be taken there without having to log in. If you have any questions about your accounts or how to access something, please don't hesitate to contact Blazertech.
---
If you accessed this article through one of our orientation pages and are trying to get back there, click on the respective link below: