For Everyone. From Anywhere.
Earn your degree 100% online, on your time, and at a price you can afford from our non-profit university. Our flexible, 100% online college degree programs are designed with comprehensive, career-focused accredited courses.
Choose your online degree type:
Choose your field of study:
#

4 /61
The Best Online


Emergency Management Programs
#

1 /25
Top Online


Bible Colleges and Universities
#

5 /31
The Best Online


Substance Abuse Programs
What our Students Love:
Our Coursework:
100% online Associate's, Bachelor's and Master's Degrees
The flexibility of not having set login times
Efficient HLC accredited 5-week courses
Rigorous real-world assignments and environment
At-your-own-pace, fluid graduation expectation
Clear syllabi requirements
Our Features:
Private university quality with not-for-profit affordability
Non-denominational traditional Christian worldview
Established reputation: Founded in 1949
Substantial online experience and growth since 2007
Tens of thousands of online and campus graduates
Our Class Culture:
Interactive professors with a Christ-like, discipleship-spirit
Supportive, non-competitive student family
For-credit interactive forums with peers and professors
Evangelical, faith-building experience
Free student-services such as tutoring and mentoring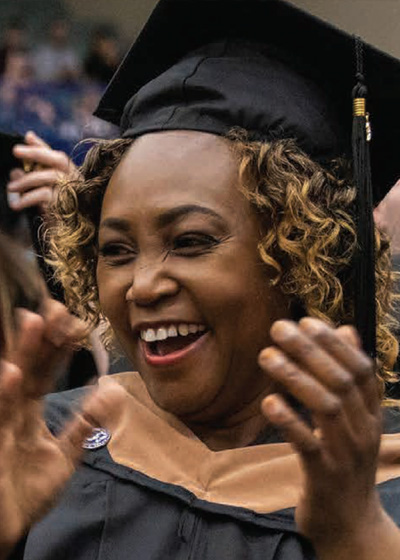 Degreed for Today's Workforce
An associate's or bachelor's degree is now a requirement for many occupations. Maybe you've taken college courses in the past but never got a chance to complete your degree. Or maybe you're not fulfilled in your work and have bigger goals for yourself. We are here to give you the support you need. Talk with an advisor about transferring your previous college credits and let our Success Coaches help you map out your career path.
100% online courses are available in Business, Government, Psychology, Education, Information Technology, Criminal Justice, and Ministry. These online degrees are easy to complete while still working, and have become as widely accepted as campus-based degree programs. Our affordable and flexible online degrees fit your specific needs, whether you are focused on raising your family, working at a job, or both.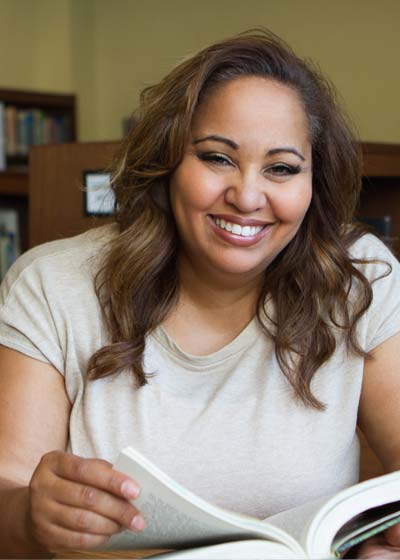 The Integration of Faith and Learning
We have endeavored to integrate both faith and learning since our founding as a Bible college in 1949. This mission has not changed as we've grown, offering online programs since 2007. Our recruitment staff is ready to help you find a path you're confident in, one that will help you achieve your ultimate purpose. Once you have an accredited degree in your hands from Ohio Christian, you'll be so proud to show everyone, including yourself, how much you've grown spiritually and professionally. Start your journey and apply today. You can do this!
FAQs:
How does the OCU Partnership with mylrap.org work?
Ohio Christian University has partnered with the nation's premier provider of loan repayment assistance programs, Ardeo Education Solutions, to make the Payback Promise program available to OCU students. There is an online portal where you will create your Payback Promise / Loan Repayment Assistance Program (LRAP) account and manage the benefits that are available to you after graduation. AGS and Campus students need to use different links corresponding to their program.
We are happy to provide Payback Promise to you and assist you in your journey to manage all financial aspects of your education with us.
Is the payback promise available for all students?
Students who have enrolled as freshmen in our Undergraduate Campus Program meet all the criteria for our Payback Promise. Transfer students are also eligible if they will attend at least 2 years full-time at OCU before graduation. Some students in our Adult Online Program are also eligible. However, international students or students in our Online Plus Program may not be eligible. Please speak with your Admissions Counselor if you have questions about eligibility.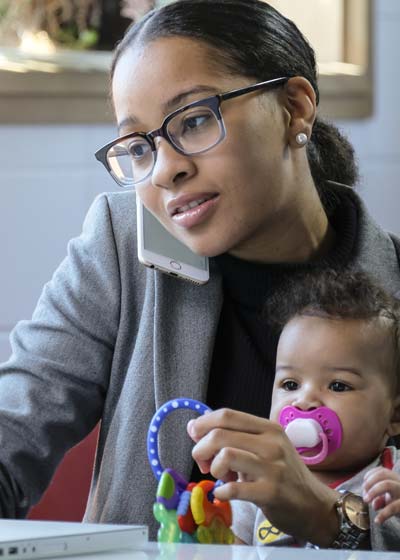 Christian: it's in our name because it's our aim
Principally in everything, including professional education, we seek to honor Jesus Christ. Our holistic education encourages the development of hardworking and dependable character in you as well as a personal demeanor of passion, compassion, and congeniality. These are necessary traits of success in all walks of life. The spiritual things we uphold are not antithetical to a physical workplace; they are universally transcendent for the betterment of all endeavors, both professionally and spiritually. Secular institutions do not share our deep conviction for moral excellence because they honor relative truth and reinvent the foundations of moral absolutes. It is by and through the truth, grace, love, and peace of Jesus Christ that the foundations of all successful enterprises arise. "For everything comes from Him and exists by His power and is intended for His glory. All glory to Him forever! Amen." (Romans 11:36, NLT). Have faith and honor Jesus Christ with us as we partner with you in realizing your dream of a bachelor's or master's degree.
So much more than
"just"

a Bible college

Ohio Christian is more than a university, and we're also not "just a Bible college." We seek to honor (not censor) the voice of scripture as it speaks to Business, Psychology, Criminal Justice, Education, Information Technology, and Leadership as well as Theology, Pastoral, and Religious studies. Grow professionally as well as spiritually and achieve more than you thought possible. At Ohio Christian University, find spiritual enrichment and earn a degree at the same time, not just because you can, but because you want more and won't settle for less.
Our accredited curriculum is:
Designed to earn a degree for a great value
Develops working students to thrive in their profession and chosen field of study
Enriched with biblical themes and perspectives