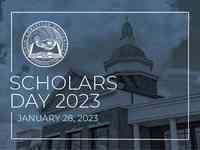 ---
---
Ohio Christian University is excited to announce the Commitment to Excellence Scholarship, which is OCU's first full-ride scholarship offered to incoming freshmen. Ohio Christian's admission team is hosting a Scholars Day competition on Saturday, January 28th where qualifying high school seniors or incoming transfers can compete for one of the two Commitment to Excellence Scholarships. One will be awarded to an incoming male student and the other will be awarded to an incoming female student.
Before arriving at Scholars Day, students must have a 3.5 cumulative GPA or higher and at least a 25 ACT composite score (or the equivalent SAT score) and be accepted to Ohio Christian's on campus program to compete. When completing the Scholars Day application, students must list community service projects or activities, submit two letters of recommendation, and write a 1,500-word essay. At the Scholars Day competition, students will interview with two separate panels—one panel being the Deans from our four academic schools.
Before awarding one male and female student the Commitment to Excellence Scholarship, final contestants will complete an interview with President Ron Smith and his Cabinet members at a later date. The Ohio Christian admission team is excited to host Scholars Day and award two promising individuals a scholarship that reflects their commitment to excellence and outstanding character.
For more information regarding Scholars Day, please visit https://www.ohiochristian.edu/lp/scholarship